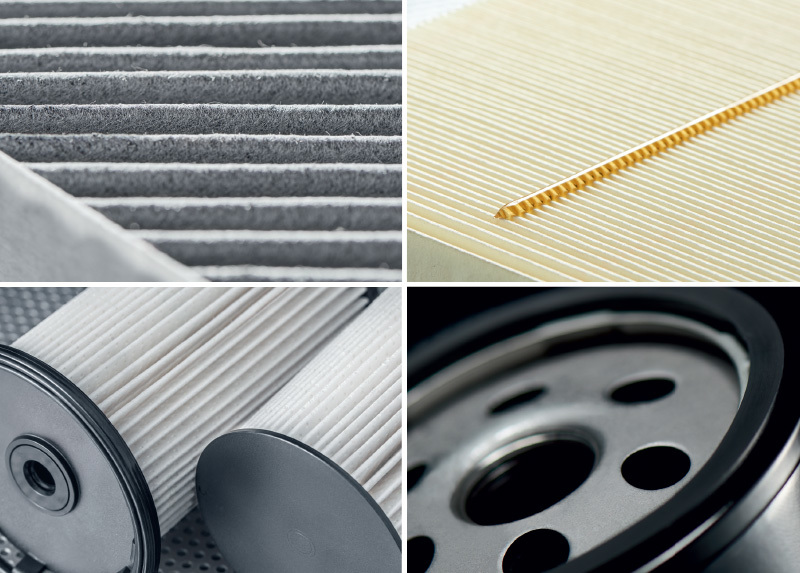 MANN+HUMMEL FT POLAND is a company producing high quality filters for automotive, machinery, heavy equipment and specialised equipment. The main area of our company's activity is the production of filters sold under reputable and globally recognised brands: FILTRON and WIX Filters
We are one of the largest employers in the region.
For 38 years we have consequently been creating convenient conditions for effective development
We care for transparency and create a unique organisational climate
Join our team and you'll find it's worth it! We provide a friendly and favourable atmosphere in a global company.
We observe the following values:

Focus
We focus on achieving set goals. Decisions are made quickly and are always preceded by joint discussions.
Whatever we do, we try to do it the best way we can.

Integrity
We ensure that the highest ethical standards are maintained in everything we say and do. We inspire confidence, and trust the people we work with.

Leadership
For us, leadership means taking care of our team, our products, and our common success. Leadership also means that we take full responsibility for what we do as owners.

Teamwork
We work as one team, promoting openness and diversity. We share knowledge and success, support creativity, and enjoy ourselves - never at the expense of others. We develop ourselves and others because we believe that a qualified and committed team is the key to success.

Excellence
We don't settle for just being 'good' at what we do. We expect much more from ourselves and therefore we are constantly striving to improve our results. Moreover, we make sensible decisions based on facts and data. We communicate clearly, succinctly and honestly.

Respect
We act with deep respect for people, for local communities and for our planet. We respect and listen to people, help others and appreciate them. We feel at home wherever we do business, and we would like to be seen as friends and good neighbours in our communities.
38
years' experience
in filter production
90
million filters
produced annually
See what our Company looks like